RND10 is drill adapter specially designed to be used with a power drill for fastening rivet nut effortless and rapidly. RND10 comes in Metric and SAE versions with available mandrel expansion to allow both versions to be used in one single tool.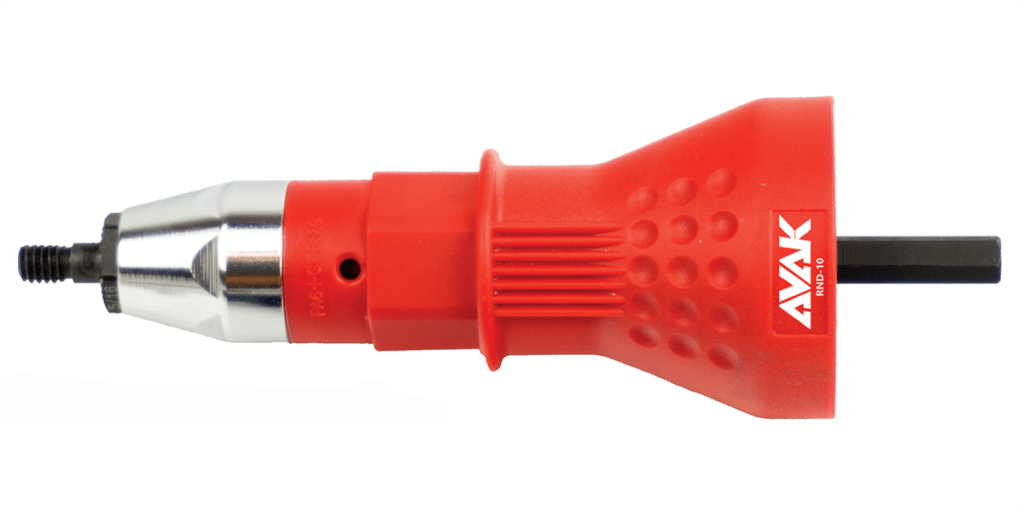 Fasten up to twice as fast compare to manual tools
Choose SAE/Metric or both with mandrel expansion set
Heat treated mandrels for extra durability
SAE: #8 to 3/8″ , Metric M4 to M10
Need to figure out which part you need? Download the manual to see the part list
Designed for up to 3/8″ and M10 rivet nut, fasten rivet nut without restriction.
Use both Metric and SAE with mandrel expansion set.
Rivet Nut:
#8-32, #10-24, #10-32, 1/4″-20, 5/16″-18, 3/8″-16
Rivet Nut:
M4x0.7, M5x0.8, M6x1.0, M8x1.25, M10x1.5