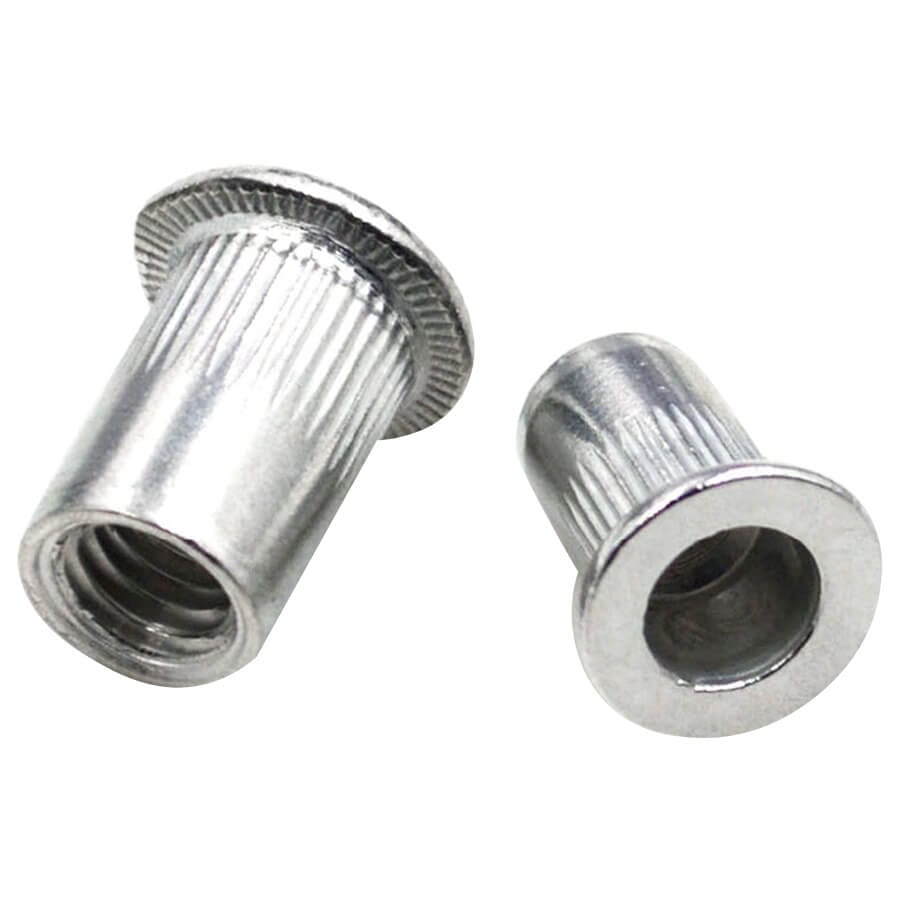 Stainless Twist Resistant Rivet Nut
These stainless steel rivet nuts are knurled body to increase the holding power of the rivet nut to prevent it from spinning when tightening a screw . Rivet nuts can be installed when you have access to only one side of the material by drilling a hole and install with a rivet nut tool. The tool collapses the nut and create a backside flange to hold the rivet nut to the material. Other common names for rivet nuts are nutserts and blind inserts.
For individual rivet nut specification, please click on the individual size.
Drill Bit
size

For Material
Thickness

Body
Dia.

Body
Length

Flange
Dia.

Flange
Thick.

Pck
Qty